Golden Ears Gravel Fondo
New this year out in Pitt Meadows. 50 km Medio Fondo and 95 km Gran Fondo. May 25, 2018
Ride Don't Hide
This bike ride is hosted by the Canadian Mental Health Association to raise awareness and help break up the stigma surrounding mental health while raising essential funds to support mental health programs. Cancelled
MORE INFO HERE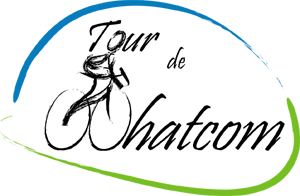 2020 Ride for the Kids
The Ride for the Kids supporting the Canucks for Kids Fund, benefitting Canuck Place Children's Hospice takes place on Wednesday July 8. If you'd like to be part of this event send us an email.
Tour de Whatcom
​
The Northwest's most beautiful ride takes place down south of the border in Bellingham on Sat July 20. There are several route distances and proceeds go to local charities. JULY 18
​
MORE INFO HERE
​
The Woods to Woods Summer Classic
The Woods to Woods Summer Classic bike ride is a self guided ride with a route that visits all 14 of Woods Coffee Pacific Northwest locations.
MEC Fall Valley Century
The 4th Annual Langley 60k and 100k starts and ends at the Fort Wine Company open to the first 400 riders
​
MORE INFO HERE
Penninsula Runners Fort Langley Half Marathon and 5K
​
Kettle Mettle Gravel Fondo
​
Discover the history and amazing Okanagan scenery along the Kettle Valley Railway Trail, with 3 fun and challenging distances. Start beside lake Okanagan in Penticton and finish near the Lake in Kelowna. There will be several aid stations as well as support for riders with flats and mechanical issues and first aid. ​ SEPT 26
​
MORE INFO HERE
"Thank you to all Ride for Hope participants, sponsors, and donors, for their commitment to the Canuck Place cause and children and families facing life-threatening illnesses across British Columbia."
Canuck Place Children's Hospice